Flax wraps are pillows filled with flaxseed and healing herbs. They can be used for heat or cold therapy. Free form pillows like these have countless uses because they can be placed anywhere on the body. Uses include relief from:
Arthritis
Muscle pain
Menstrual discomfort
Headaches
Sinus congestion
Muscle aches
Ear aches
Or they can be used just as simply to take the chill out of the body and provide warmth and comfort. Excellent for calming children and comforting the elderly.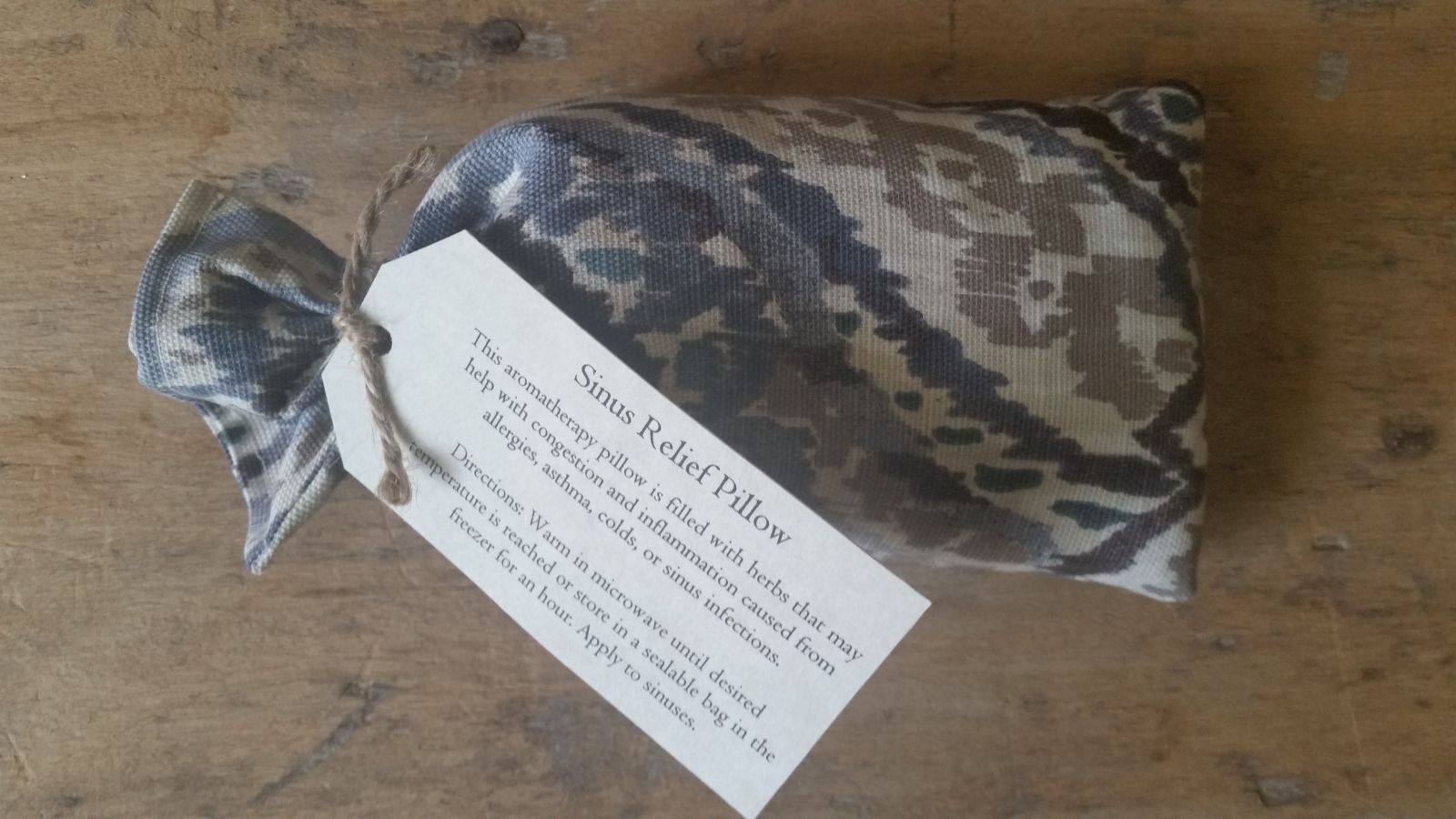 Sinus Wrap - $11
This aromatherapy pillow may help with congestion and inflammation caused by allergies, asthma, colds, or sinus infections. Filled with flaxseed, organic eucalyptus, organic peppermint, organic lemon balm, organic sage, and organic lavender buds - approximately 7" x 4" and weighing 1/2 lb
Bod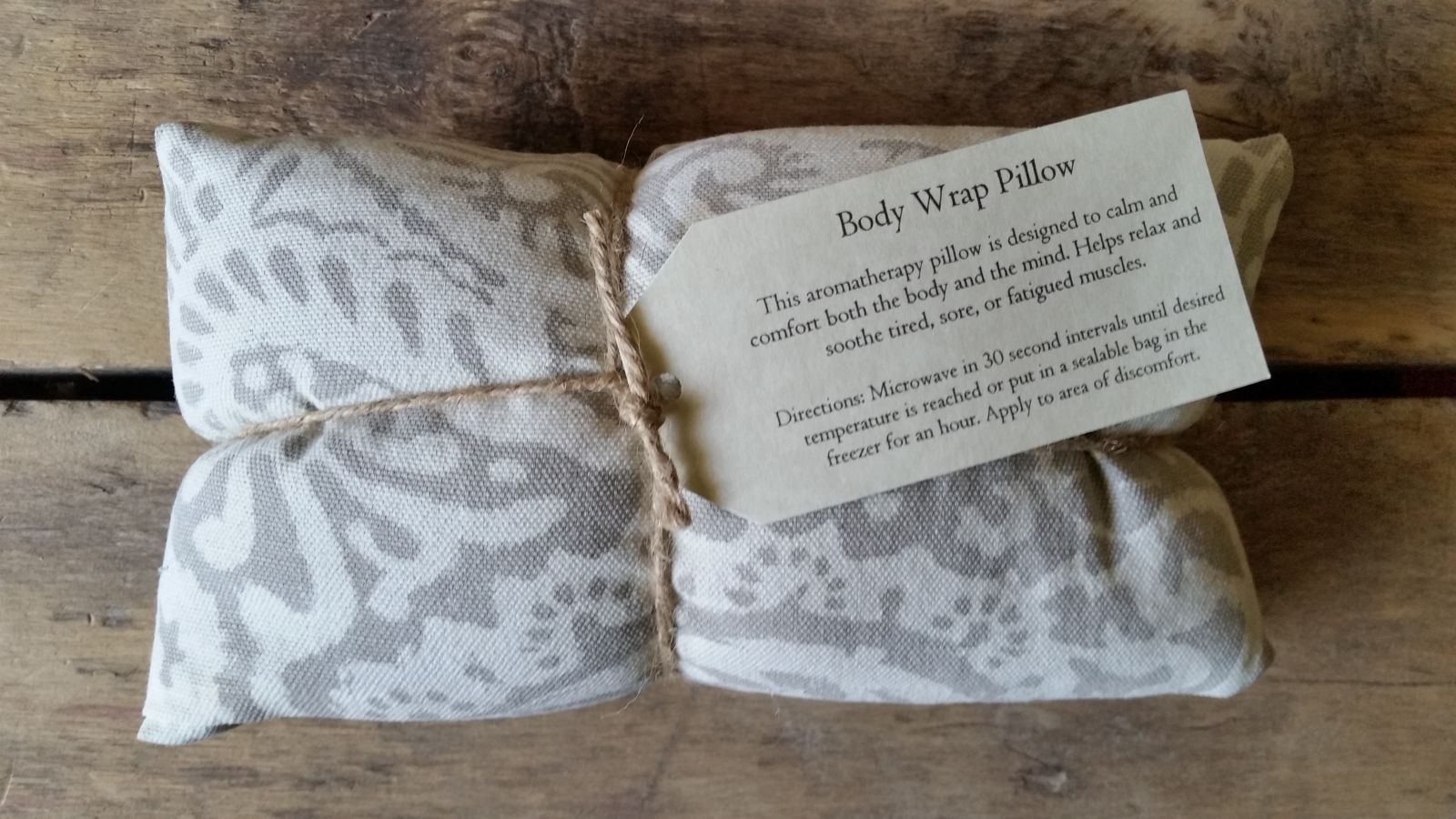 y Wrap - $20
This aromatherapy pillow is designed to calm and comfort both the body and the mind. Helps relax and soothe tired, sore, or fatigued muscles. Filled with flaxseed and organic lavender buds - approximately 23" x 4.5" and weighing 3 lbs
Big Poppa Wrap - $30
Same benefits as the body wrap but is oversized for larger areas. Filled with flaxseed and organic lavender buds - approximately 23" x 6" and weighing 4.5 lbs
Why flaxseed instead of using other cheaper grains?
Flaxseed is a flower seed and contains 30-40% oil, which will help retain the heat longer than other grains
Flaxseed can be warmed repeatedly and not lose its ability to retain heat as other grains will lose water over time after repeated warming and thus lose their effectiveness
Flaxseed provides a moist, penetrating heat
Flaxseed are small and conform to the body providing a gentle and comforting weight
Useful tips:
Be careful while warming the pillows in the microwave. Start out with 30 second intervals until you reach your desired temperature. Each microwave is unique so heating times vary. Flaxseed can be overheated and burn in the microwave ruining the wrap.
If you using for cold therapy, place in a resealable bag to avoid unwanted smells.
Spot clean with water and soap or oxygen cleaner. Trying not to get too much water into the pillow which would cause the flaxseed to swell and ruin the wrap.
While the flaxseed will last for years with repeated heating, the lavender will eventually lose it's effectiveness. You can always add essential oils to the pillow after heating to provide aromatherapy after the lavender loses it's aroma.